Get some inspiration from our van racking ideas
Van Racking can be a real asset to your business, helping any trade from plumbers to electricians keep their van organised and looking professional. Check out our guide on what to look for when choosing your racking.
Some well thought out van racking will be an immediate benefit to you and your business, whether you're creating a full mobile workshop or just a basic system to keep your tools off the floor.
Spend an alarming amount of time rummaging around trying to find that exact tool or part? Zone your racking and make your frequently used parts easily accessible.
Just because your business is mobile, doesn't mean it can't be organised. A well organised van looks professional to your customers and makes a great first impression of your work.
Van racking quickly starts to save you money in a wide range of ways. Protecting your valuable equipment from damage or even giving you the option to get a smaller van.
Key features to look out for
---
We've some pretty creative examples of DIY ply racking, but for the ultimate in safety and strength, metal racking is the way to go. Usually in steel or aluminium, modern racking keeps the weight down whilst being tough enough for everyday professional use.
---
Modular racking gives you flexibility to customise your racking without the need to go completely bespoke. Having some basic adjustment will mean you're able to store exactly what you need. Adding, taking out or moving shelves around can help you create the perfect storage space your work van.
---
Complete your racking with some final finishing touches. Most racking now features perforated panels to accept tool holders or other specialist storage options. On the shelves, storage bins take care of smaller parts, with options for storing standard or specialist tool cases.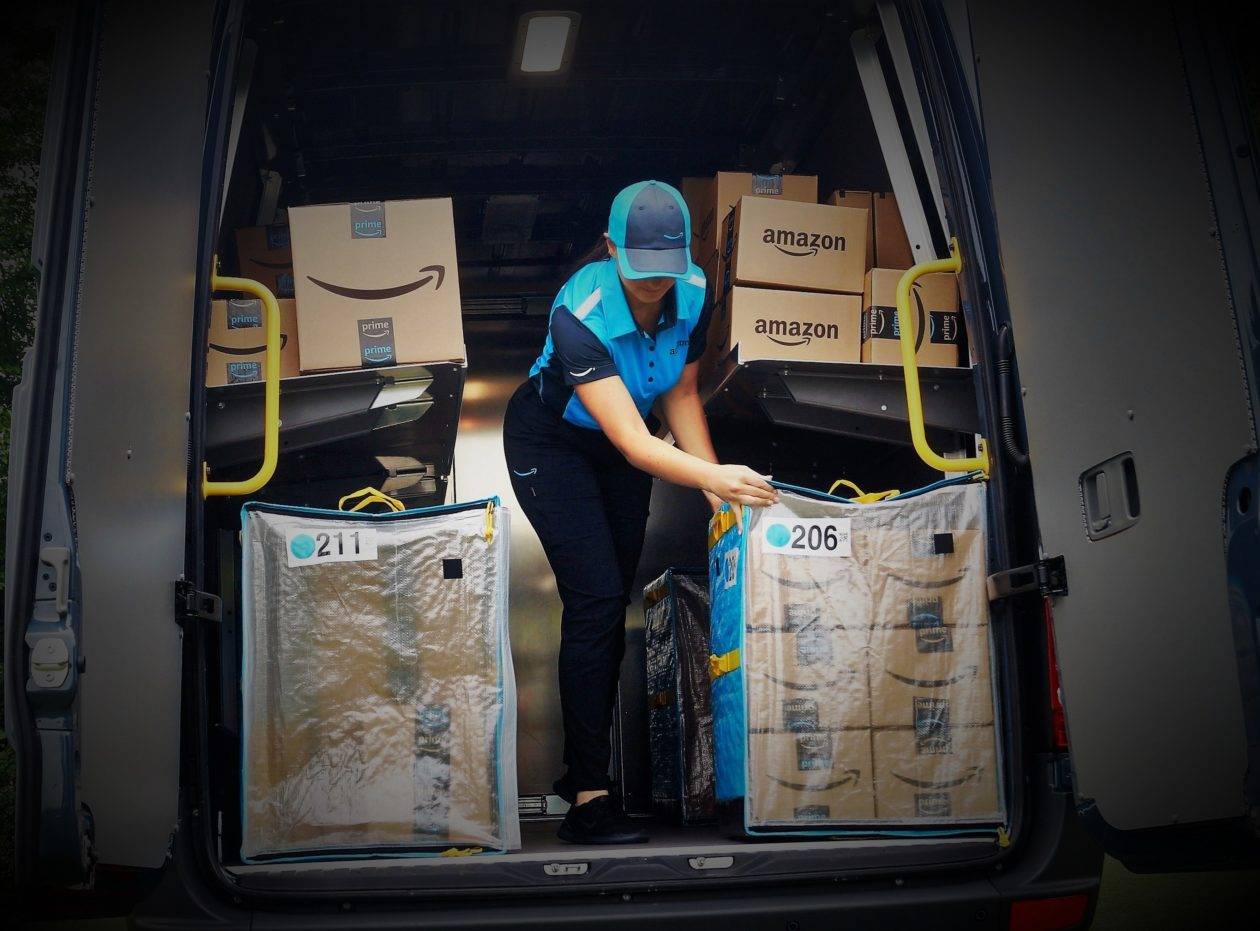 Amazon Logistics maximise loading height and guarantee easy access with bespoke racking
Want to learn more, or understand how internal racking will work with your business? Leave us your details and a specialist member of our team will call you back.